Stockist distributor of COPPER BERYLLIUM, ToughMet® AND other COPPER ALLOYS
COPPER BERYLLIUM, TOUGHMET® AND COPPER ALLOYS IN BARS, TUBES, STRIPS, FLAT BARS
Stainless distributes a wide range of copper beryllium, ToughMet® and other copper alloys developed by MATERION®.
Copper alloys are frequently used for applications requiring high electrical conductivity and superior mechanical strength.
The properties of these alloys come from the combination of copper and beryllium ore in part, but also with tin, bronze or aluminium in other cases.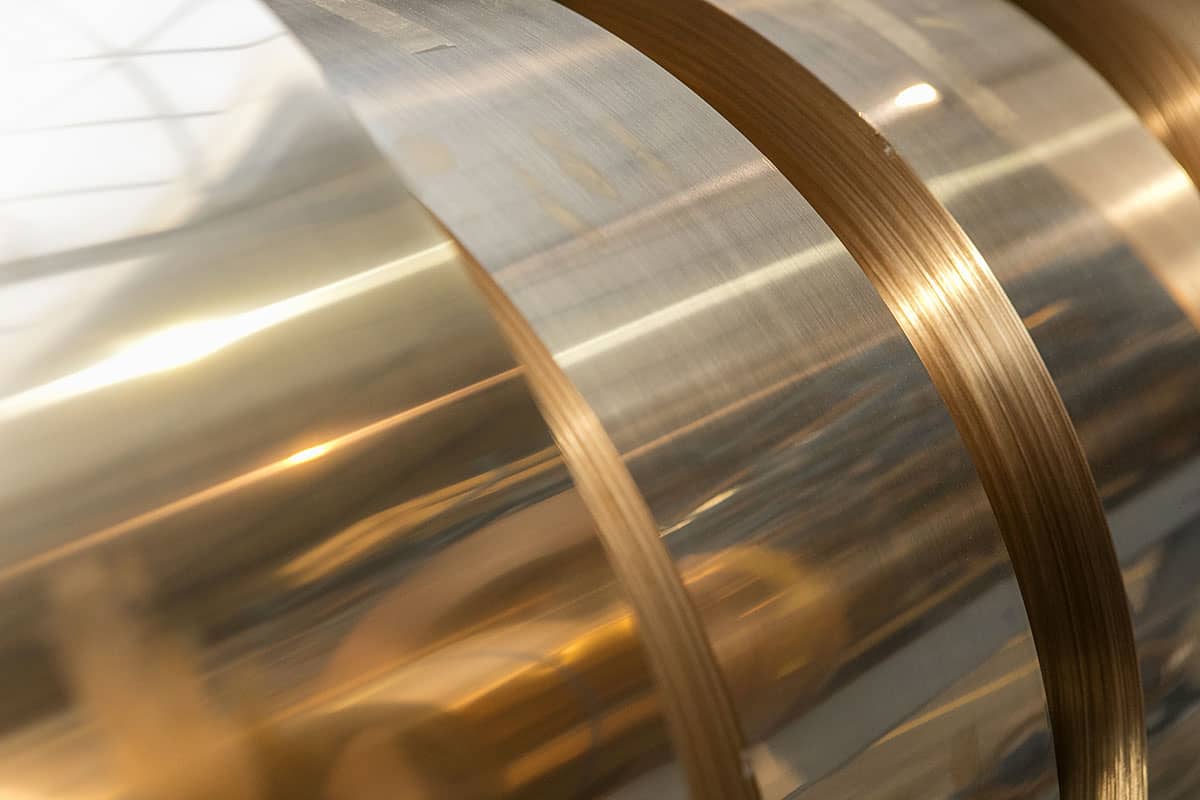 ToughMet3® is a beryllium-free copper-nickel-tin alloy that hardens by spinodal decomposition during heat treatment. The ToughMet3® alloy has similar properties to the CuBe2 alloy but is beryllium-free.
ToughMet2® is also available for applications with less demanding mechanical specifications.
The main properties of Toughmet3® CuNi15Sn8:
high hardness and strength levels
low friction coefficient
high wear resistance even under heavy loads
high corrosion resistance, including in marine environments
amagnetic behaviour
contains no lead or beryllium
The properties of our partner Materion®'s high-strength copper-nickel-tin alloys ToughMet® 2 and ToughMet® 3 offer significant performance advantages for demanding applications such as aerospace, oil & gas and motor sports, where seizure, corrosion and wear resistance are highly sought after.
This is why ToughMet®2 or ToughMet®3 alloys can be innovating solutions capable of replacing CuBe type alloys in many formats (bars, tubes, strips, etc.)
There are two distinct copper beryllium families:
High mechanical strength alloys and those with high electric and thermal conductivity.
Some of the grades available from STAINLESS provide a good compromise between these two families.
Copper alloys are widely used in the aerospace market for their specific mechanical characteristics. Thus, in aircraft, when STAINLESS proposes metals for the manufacture of rings, we know that the alloys have excellent friction and high pressure resistance with particularly high endurance and hardness.
High conductivity alloys are used more in the connector and micro-technology sectors, with interesting mechanical characteristics but above all excellent electric and thermal conductivity.
As for nickel-copper alloys, they are mainly used for seawater service in the form of forged and machined components, fittings and accessories.
STAINLESS distributes various thicknesses and diameters of alloys.
THE MAIN Copper Beryllium ALLOY GRADES
Copper alloys
ST360 – ALLIAGE 360 – Nickel Beryllium
UA11N
ST630-20AMS
UNS C 63020
ST955
UNS C 95510
UZ19A6
CuZn19Al6
COPPER-BERYLLIUM
Strength, endurance, hardness
Their mechanical characteristics are the highest of all copper alloys, equivalent to those of some steels.
Conductivity
the best electric and thermal conductivity/resistance ratio of all copper alloys.
Corrosion resistance
Equivalent to that of deoxidised copper, not vulnerable to hydrogen embrittlement.
Wear resistance
Superior to bronze and type 17 4PH stainless steel. Loads in excess of 350MPa are commonly accepted with copper-beryllium alloys.